Mom Fights For 2 Years To Get Special Shopping Cart For Autistic Son & Wins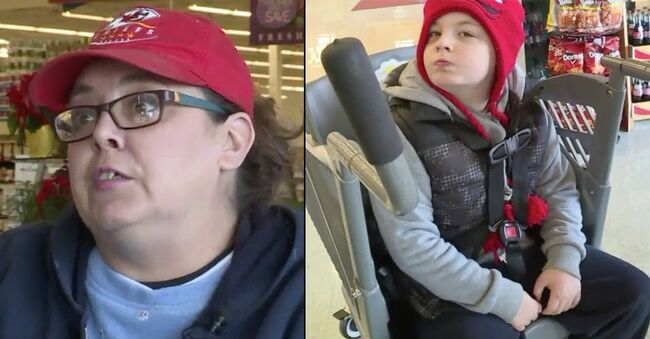 A Missouri mom is ending a two year battle with victory. Bonnie Lapee has been pushing for special shopping carts at two of her local grocery stores — and now they've made the change. Kudos to them for hearing this mother out.
"It was such a hassle to get him in and out or try to work with the cart they had that I literally stopped bringing him and just went when he was at school," Bonnie said. "He requires extreme measures as far as supplementing his needs."
Bonnie discovered Caroline's Cart — a cart designed by another mom who realized her daughter with special needs would outgrow the standard shopping cart.
"I felt horrible as mom that I couldn't include my son in everyday activities, and I felt even worse for him," she said.
Both of the stores she petitioned now have at least one Caroline's Cart which come with safety belts, adjustable handle bars, and can support up to 250 pounds of weight.
Now, both stores have at least one of the special carts, which come equipped with safety belts, have adjustable handle bars and can hold up to 250 pounds.
"It changed my son's life," Bonnie said. "It made our lives different because my son gets to be included again."
Please SHARE this touching story with your family and friends on Facebook!
Footage provided by WDAF Kansas City